The Oxford Diocesan Committee for Interfaith Relations (ODCIR), chaired by the Venerable Jonathan Chaffey, Archdeacon of Oxford (with cover from Revd Canon Dr Simon Jones from November 2022 - November 2023), and Revd Dr Paul Smith, Area Interfaith Advisor and Team Rector of Stantonbury and Willen, was set up by the diocese with the following aims:
To support, resource and enable individuals, churches and clergy in Presence & Engagement parishes. These parishes have at least 10% of their population from non-Christian religions;
To keep members of the diocese aware of other faith communities and enable and encourage constructive engagement with them;
To be a forum in which interfaith concerns, as they affect the diocese, can be explored.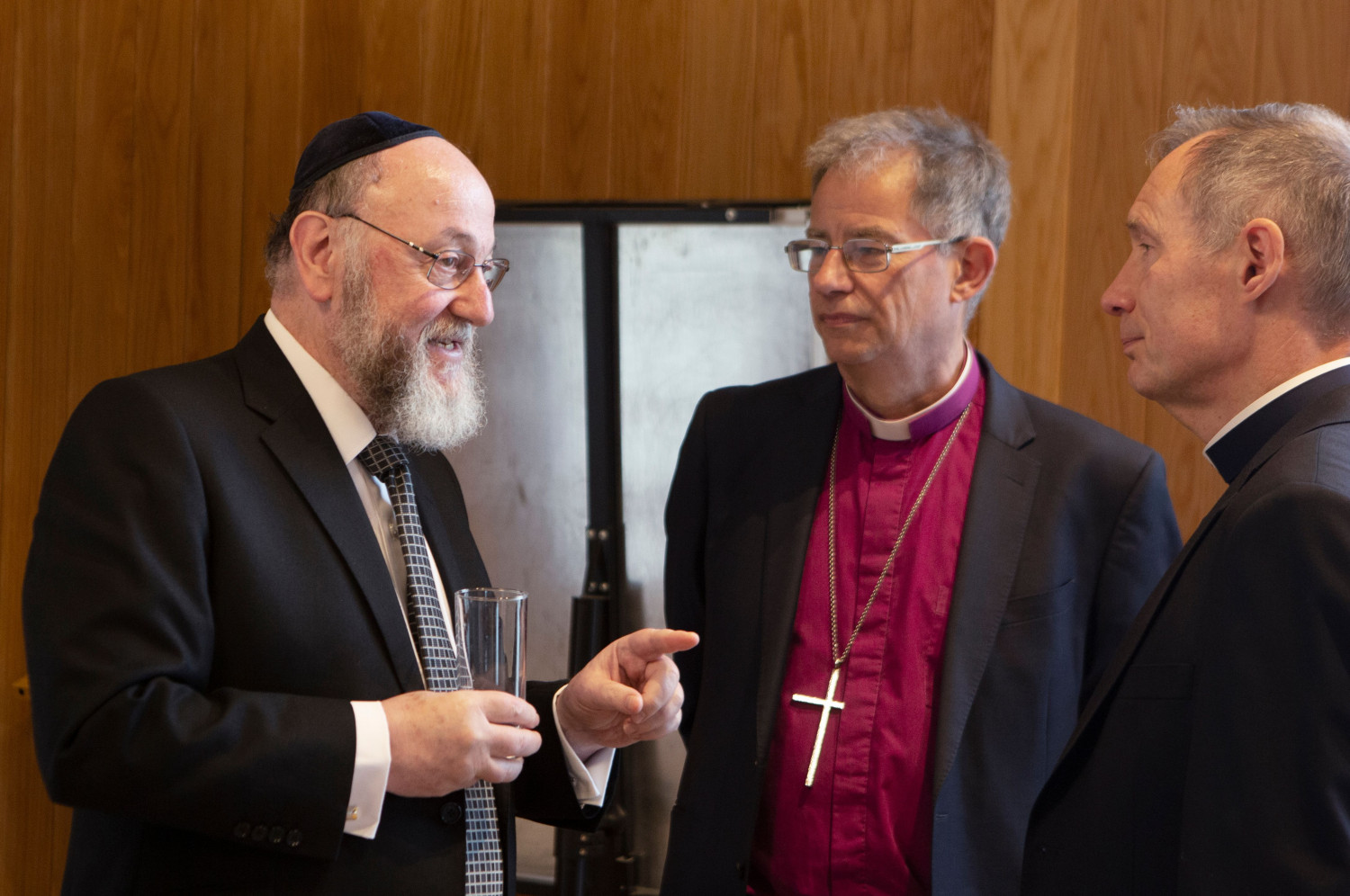 The photo of the Chief Rabbi, Bishop Steven and Archdeacon Jonathan was taken in May 2022 at a reception following the service at Christ Church Oxford to commemorate the 800th Anniversary of the Synod of Oxford. The service and reception, organised in conjunction with CCJ and the Oxford Jewish Congregation, welcomed people from multiple faith background from across Oxfordshire and nationally.
The committee's general vision of how interfaith relations can be more Christ-like through being contemplative, compassionate and courageous. can be seen in these slides from a recent 'away day'.
The following area interfaith advisors should be your first contact point for any interfaith related issues or questions:
The role of AIFA in the Buckingham Archdeaconry (South to include High Wycombe) is currently vacant.
Related links