The Revd Canon Professor Sue Gillingham published the final volume of her reception history commentary on the Psalms, a 25-year project exploring their range of uses as written text, in art, film and literature.
The three volumes commentary series, Psalms Through the Centuries, the first of which was published in 2008, looks at the use of the Psalms as a written text, in different translations, by way of commentaries, sermons, reflections, and instructions. It also explores their non-textual use, paying a good deal of attention to their visual impact through illuminated Psalters, stained glass windows, woodcuts, paintings, and sketches; and it looks at their performative impact in music, both for the church and concert hall. Sue's commentary also looks at how the Psalms have recently been used in film, literature, and in political and social discourse. The volumes consider not only the Psalms' Christian reception, but also their Jewish and later Islamic reception.
Over 100 guests gathered at Worcester College in October for the launch event. Speaking at the launch, Bishop Steven said:
"Sue's commentary is a treasure trove for preachers and ministers and anyone who wants to understand the psalms in the life of the church."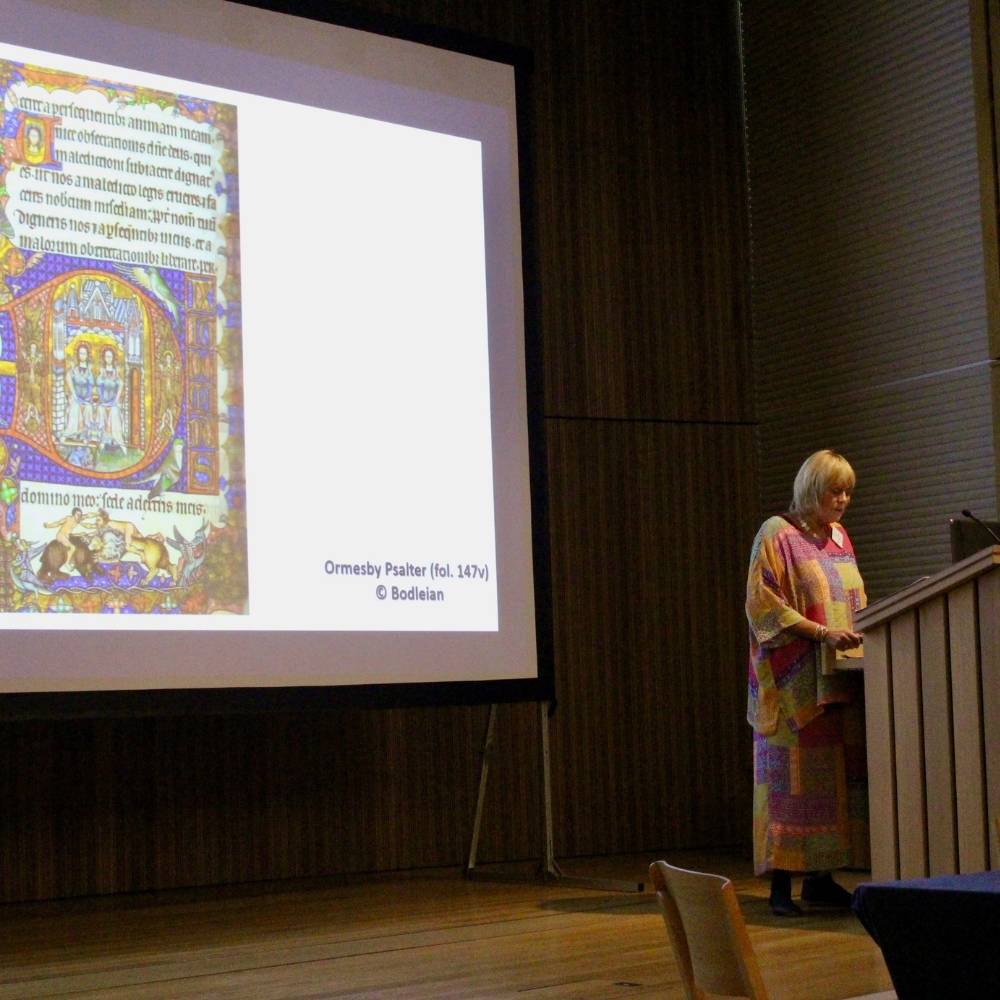 Read Bishop Steven's reflections at the launch event on his Blog.
The commentary is part of the Wiley Blackwell Commentaries series that emphasises the influence of the Bible on literature, art, music, and film, its role in the evolution of religious beliefs and practices, and its impact on social and political developments.
Sue is a Senior Research Fellow at Worcester College, and Permanent Deacon licensed to St Barnabas, Jericho, Oxford, following ordination in 2018.