Local churchgoer in Emmer Green, Wendy Howell, has raised over £1,100 for the church by selling new and second-hand bras.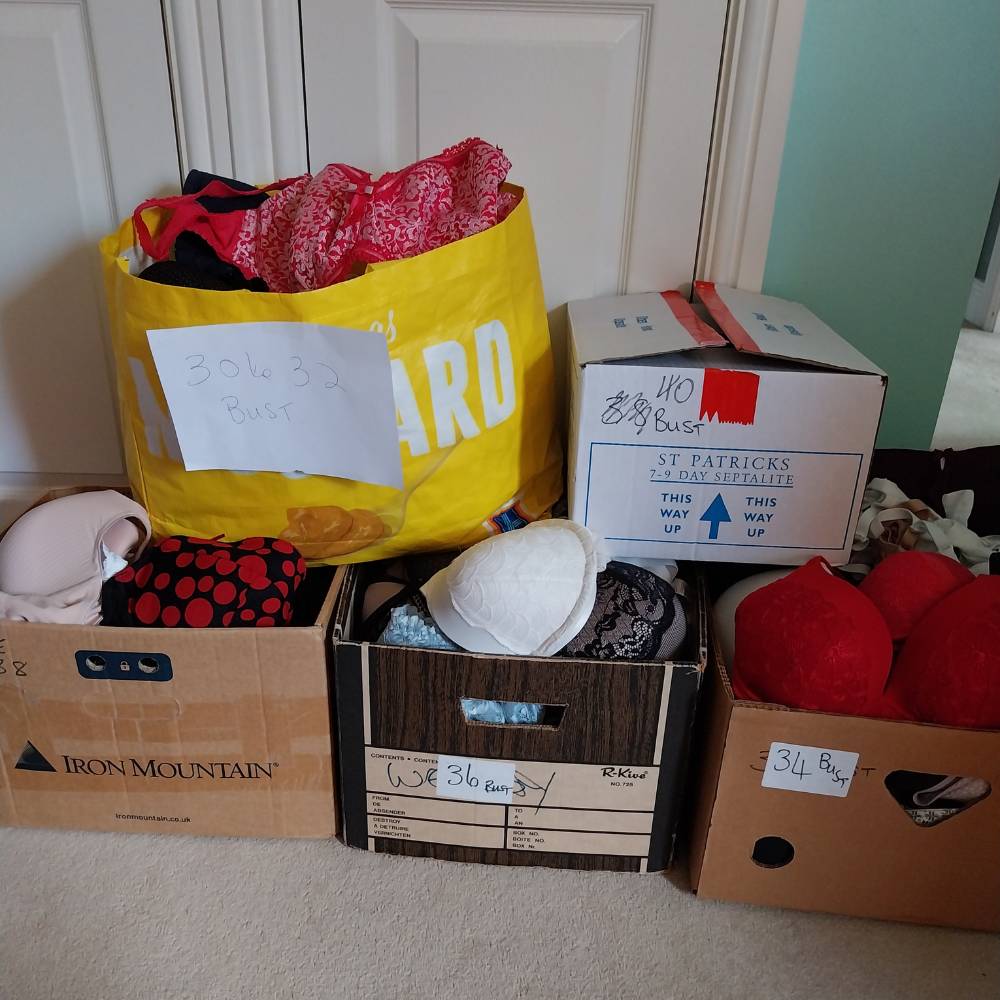 Each month Wendy receives bags full of new and second-hand bras from a nearby charity shop that is unable to resell unpackaged bras. Instead of these being sent to landfill, Wendy uses her creative and fundraising skills, to sort, photograph and sell the bras online on the second-hand clothing site Vinted. Each bra is sold for a few pounds and all proceeds are donated to the local church, St Barnabas in Emmer Green and Caversham Park.
The venture started in June 2021, when Wendy discovered selling second-hand clothing and it inspired her to use her time and skills to fundraise for the local church. Since then, Wendy has successfully sold over 500 bras totalling donations of over £1,100 to the church. In a mission to minimise waste and maximise impact, any unsold bras are donated to breast cancer charities.
Wendy has a love for fundraising and her Christian faith has been behind this lifelong passion and support for her local church:
"I've been fundraising for over 30 years. Ever since my children were small, I've enjoyed fundraising in the local community, being part of something creative and hosting events at the church to help support our mission and ministry."
The environmental impact of limiting clothing going to landfill is a key part of the creative vision. Wendy also reuses cardboard boxes and uses tissue paper rather than plastic wrapping to package the bras.
"Prolonging the life of clothing and stopping items from going to landfill, is one of the ways we can help reduce waste. I'm one of those people who doesn't throw anything away and always think of a new way to repurpose items.

"It's also about helping those who are less well-off to access good quality and affordable underwear, particularly as we are seeing many households struggling with the present cost-of-living."
Fundraising
At the heart of the Christian faith is the generosity of the self-giving God who entered the world to save humankind for a relationship with himself. The Generous Giving team at the Diocese of Oxford is here to help you nurture a culture of giving and generosity within the context of Christian discipleship. Find out more or contact Joshua Townson, the Generous Giving Adviser.