The Diocese of Oxford, which recently announced a £10m programme of environmental works to improve the carbon footprint of vicarages, has taken the next step towards net zero with the installation of EV charging stations at Church House Oxford.
The diocese is the first organisation in the country to work with Opcharge, one of the leading charge point operators in The Netherlands. The installation at Church House marks the entry into the UK market for Opcharge, which comes at a crucial time as the UK government has set an ambitious target of reaching net-zero carbon emissions by 2050. As more consumers adopt electric vehicles, the demand for reliable and sustainable charging solutions will continue to grow and Opcharge are planning to be a key player in the EV charging market.
"We are thrilled to be entering the UK market with our first EV charge points at the Diocese of Oxford. At Opcharge we are passionate about the importance of having an accessible and convenient public charging network for everyone. As a company dedicated to promoting sustainability and innovation, we believe that charge point operators play a key role in the future of transportation within the UK to encourage the adoption of electric vehicles at the rate required to reach of Net Zero goals." – Thomas Herbert, Managing Director of Opcharge UK.
Church House Oxford is the location for over 100 diocesan staff and a steady stream of visitors from across the Thames Valley arriving for meetings and training. The 22kW Compleo AC chargers installed at the Diocese of Oxford are among the most advanced charging stations available today.
"We're really proud to support Opcharge in their entry to the UK market and by working together with the Oxford Diocese it's enabled three Oxfordshire based businesses to come together to accelerate the roll out of EV Charging and improve air quality for all of our communities." – Valentin Scheltow, CEO of Compleo UK.
As well as forming part of the diocesan plan to reach net-zero by 2035, the diocese sees the introduction of work-based chargers as an important contribution to the EV charging infrastructure and vital to addressing concerns about range anxiety for EV owners.
"The Church of England can play a key part in the journey to net zero through example and leadership, but this must be through actions as well as through our words. The installation of new EV chargers at Church House Oxford is another step on our journey towards net zero carbon emissions." – Rt Revd Dr Steven Croft, Bishop of Oxford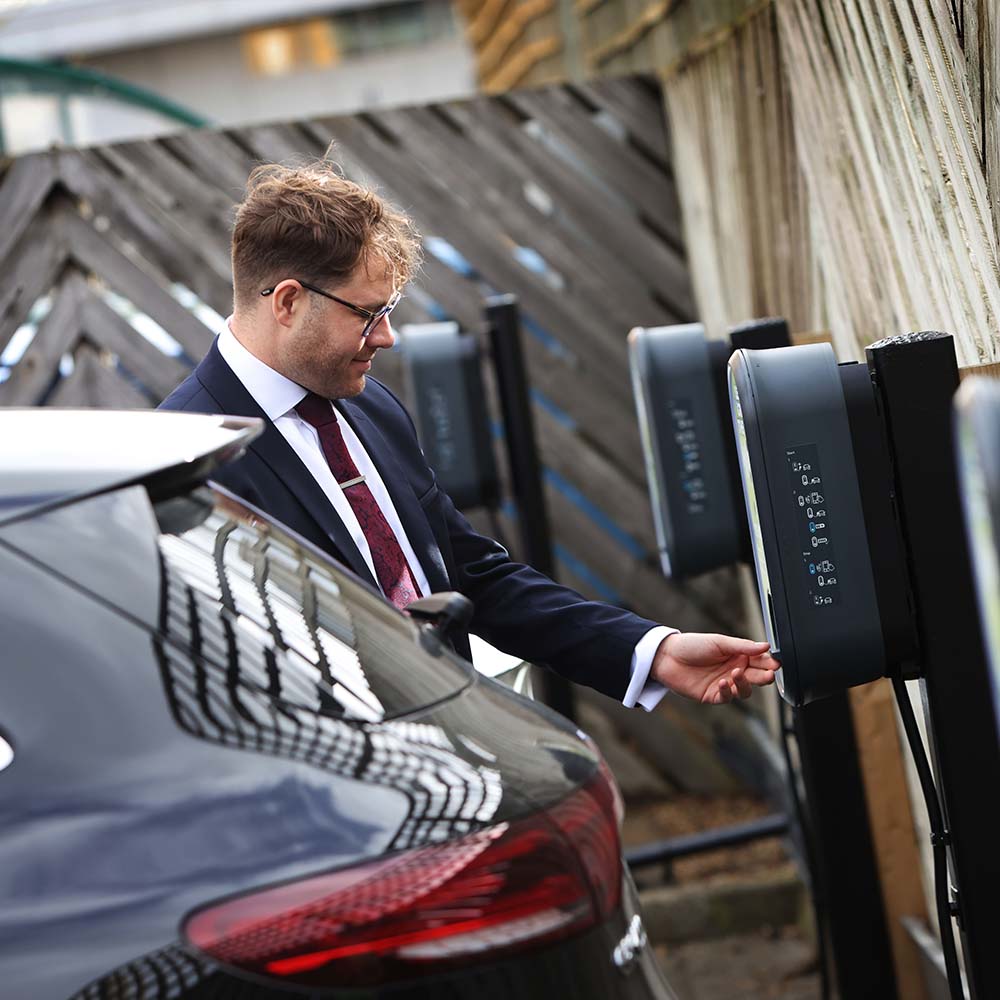 A number of staff and clergy in the Diocese of Oxford have already committed to a new electric vehicle and the diocese hopes the introduction of charging stations at a time when the costs of EV ownership are becoming to come down will encourage many more.
Notes for editors
Opcharge is planning to continue its ambitious expansion into the UK market in the coming months with the installation of EV charging stations at multiple sites across the country. To find out more about Opcharge and its electric vehicle charging solutions, please visit www.opcharge.com or contact thomas@opcharge.com
In an address to Oxford Diocesan Synod in March 2023, the Bishop of Oxford spoke of the need for the Church not just to conserve but to restore the natural world intentionally in the years ahead.
For media enquiries about the range of environmental and biodiversity initiatives underway in the Diocese of Oxford, please contact Maddy Hayden (07880 716 761) or Steven Buckley (07824 906 839)