The fourth year of the Science and Engineering Festival in Great Missenden took place in October at St Peter and St Paul Church.
Gathering people from the church and the local community in a series of talks, displays, and exhibitions, the festival explored the roles of science and faith, climate change, and sustainability including presentations from HS2 archaeologists.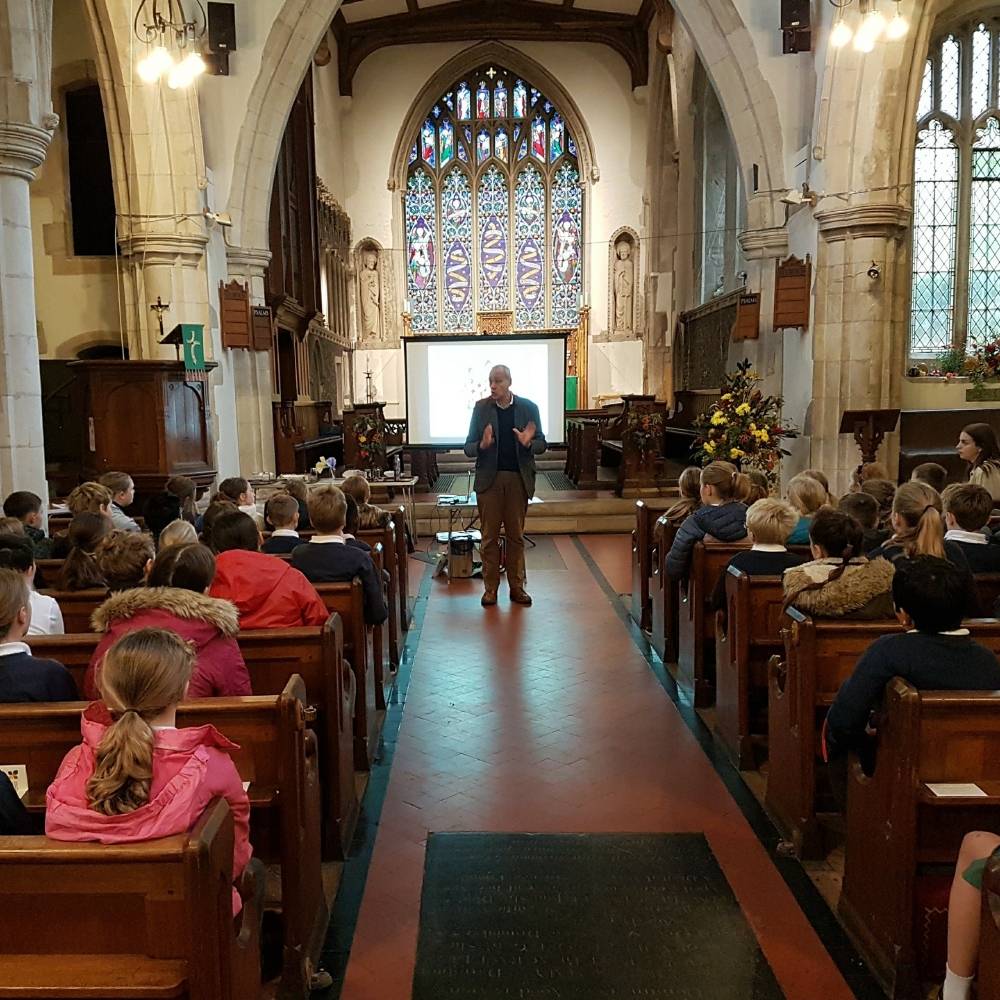 The festival was a community effort with Chiltern Way Academy loaning a 3D printer to the church and displays were prepared by students at The Misbourne School. Year 6 children from the local Great Missenden Church of England Combined School took part in interactive sessions with God and the Big Bang exploring the role of science in God's world.
The church was one of ten congregations supported by a grant from the Equipping Christian Leadership in an Age of Science, led by St Johns College, Durham.
David Harris who leads the festival said:
"The annual festival aims to celebrate the work of scientists and engineers and to show that God is with us in every endeavour we do and that the inspiration and perseverance to develop and deliver all of humankind's best ideas is nurtured in faith."
Science and Faith
Science and faith was a key theme at this year's Lambeth Conference where Bishop Steven led the Call on Science and Faith as part of his role as Co-Chair of the Anglican Communion Science Commission.
Visit Bishop Steven's Blog to read more from Bishop Steven speaking in the House of Lords on science and climate change.