The Reverend Canon Janet Binns has been appointed as Dean to the new UK Minority Ethnic (UKME) Chapter in the Diocese of Oxford.
A group of UKME clergy in the diocese have been meeting regularly for around two years to share experiences and support one another. The group will now formally become the UKME Chapter offering pastoral support to ordained clergy and licensed lay ministers within the Diocese of Oxford. It provides a space for prayer and plays an important role in advocating for the UKME community on issues of diversity and inclusion.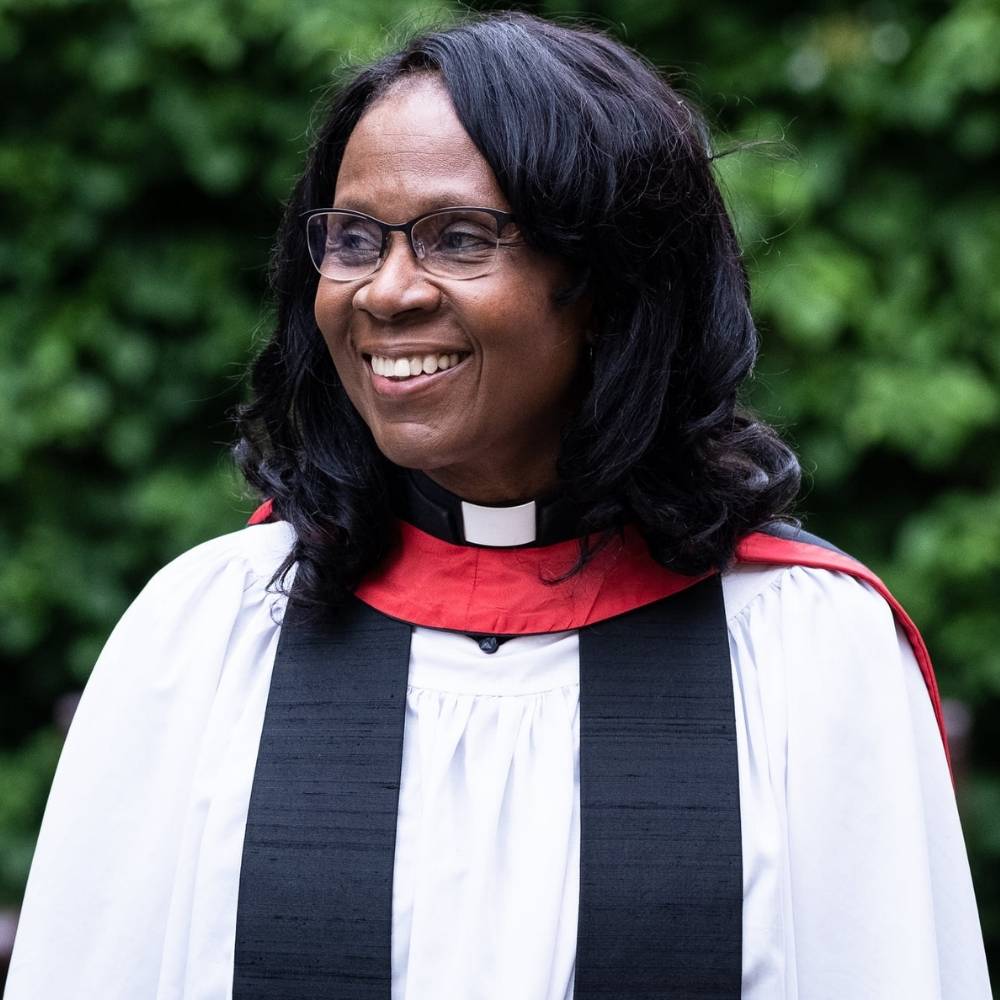 Revd Janet is the first occupant of the position in the newly formed Chapter. Alongside this, she will continue to serve in her current roles as Assistant Curate in Colnbrook and Datchet and Area Dean in Burham and Slough Deanery.
Revd Janet will oversee the group and support the work of Revd Polly Falconer, UK Development Enabler in the diocese in promoting a better understanding of racism, racial issues, and cultural diversity. Revd Janet will lead the new Chapter to help BAME people's voices be heard and inform policies and action for the diocese to take forward.
Reflecting on her nomination and acceptance of the role, Revd Canon Janet Binns said:
"I am really excited to be taking on this role and see the diocese taking this step to form a UKME Chapter. UK minority ethnic people are currently underrepresented in church leadership, lay and ordained ministry and church officer posts. This is a serious issue the church has to grapple with.

"The chapter will enable us to support one another, inspire others in the diocese where they are and nurture them to aspire to be what God wants them to be. This is a milestone achievement for the diocese, and I feel really encouraged and honoured to be part of it."
The Bishop of Oxford, the Rt Revd Dr Steven Croft, said:
"The formation of the UKME Chapter and appointment of Revd Janet highlights the significance of support and opportunities for minority ethnic clergy and lay ministers in the diocese. I am looking forward to working with the Chapter and growing our UKME network in the diocese.

"We must continue to work hard to recognise the importance and value each and every person brings to the Church and how we can learn from one other to make the Church a more inclusive, diverse and welcoming place for all."
Polly Falconer, UKME Development Enabler in the diocese said:
"I am looking forward to working with Revd Janet and with our UKME clergy and lay ministers. Revd Janet will provide additional support to the group which will enable us to feel more confident to raise issues and indeed benefit from our Deanery Chapters.

"Our UKME Chapter is a safe and supportive space for members. There is no doubt that the life and work experiences of UKME people can be very different to those of different cultural backgrounds and it is often affected by the perceptions of others. We have much to offer, and we hope that our unique perspectives will be considered, and our voices heard within the Diocese of Oxford, whether related to policy, mission, theological reflection, or the life of the Church."