St Matthew's Church, Oxford, share their experience of producing a community passion play to help and encourage other churches and communities.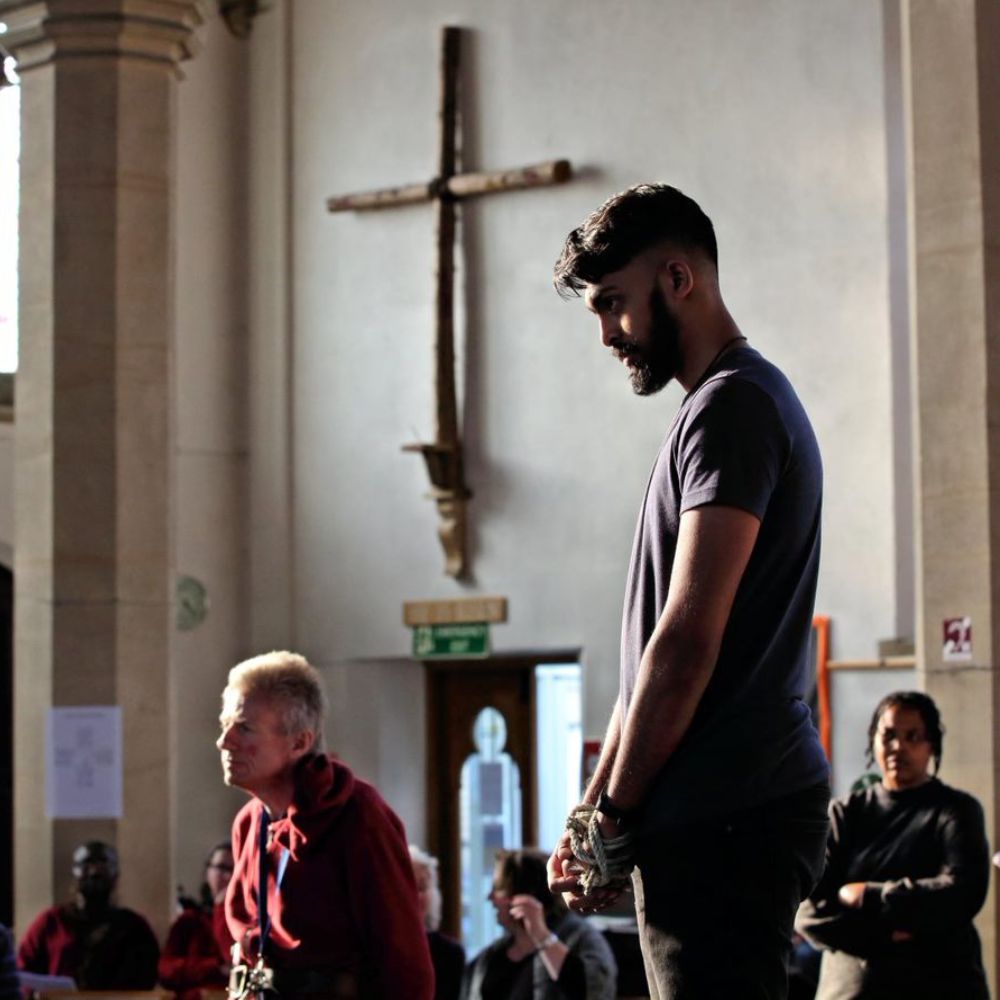 The aim of the passion play project was to develop relationships between the church and the local community, bring the community together and share the Easter story. St Matthews received a grant from the Development Fund in 2022 and a second grant from the Passion Trust to support the production of the play.
Community and faith groups were invited to be part of the project, including the South Oxford community centre, Tap Social Pub, the Archway Foundation, and Asylum Welcome. Altogether, more than 50 people were involved in the play, with a mix of ages, churchgoers, and non-churchgoers.
The production was an opportunity to share the Gospel with local people, both cast members and the audience, many of whom had not heard the Easter story before or even set foot in the church. Jo Hutchence, Families Pastoral Care Worker at St Matthew's, shared:
"There were many audience members whom we did not recognise at all, and some who are known in the wider community. They entered the church and experienced the telling of the Gospel in a powerful way."

"As a production team, we witnessed a small community of disparate people coming together with a common goal and experiencing the above benefits. This was a healing experience after the social isolation and fragmentation that Covid and lockdowns have brought to all. Central to this, the Gospel was being proclaimed not only to the audience but to cast members too. We experienced the work of the Holy Spirit from the inception of the play, through to performance."
Three performances of 'And a Sword Shall Pierce Your Soul' were a sell-out in 2022. This success led to the production team forming a new collective - SOMATA (South Oxford Ministry and the Arts). They plan to produce various projects in the next few years, including theatre workshops beginning in March aiming to explore and devise short pieces based on scenes from the passion play. Email the production team to find out more.
Watch and hear the production team talking about how the 2022 passion play project developed, the different elements of producing a community play, and the value of establishing relationships with the local community:
Passion Play Documentary from Simon Haynes.
Listen to Jo and Carolyn speaking to Fleur Ostojak on BBC Radio Oxford on Sunday 19 February about the workshops and newly formed collective: