The Revd Heather Leppard has been appointed as the new Anglican Chaplain at Oxford Brookes University and will begin the part-time position in August ahead of the students' arrival for the new academic year.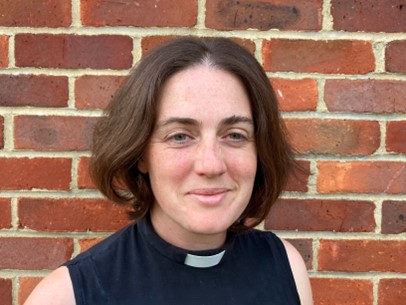 Heather will be part of the university's Multifaith Chaplaincy Team working with Chaplains of other faiths and Christian denominations. The team provides spiritual care and wellbeing support for almost 17,000 students and staff of all faiths and none across the university's three main campuses in Oxford.
Speaking on her appointment, Heather reflects on the work she will be doing and the impact of the pandemic on students:
"It's a challenging and exciting time to be starting this position after the height of the pandemic. But I am looking forward to working with the multifaith team, getting to know the academic and teaching staff, the opportunities for interfaith dialogue and building connections with local churches in Oxford.

"Students and young people have had a difficult few years and missed out on many educational but social experiences which have significantly impacted their mental health and wellbeing. University is a transformative time for young people, some quickly flourishing, and others needing more support along the way. As a Chaplain, I will be part of that journey, helping students to make the best of their university years, to find their way in the world, and offer a space for them to explore faith and ask big questions."
The Venerable Jonathan Chaffey, Archdeacon of Oxford, says:
"We are delighted that Heather will be joining the Diocese of Oxford and the new opportunities this brings to continue growing our student ministry in the diocese. University chaplains play an important role ministering to the large student population across the city and helping the next generation to flourish and find their vocation."
Heather Leppard was ordained in 2015 after studying for ordination at Westcott House, Cambridge, and completed her curacy in Salisbury. She has been the Vicar of St Mary Old Basing and Lychpit in the Winchester Diocese since 2019.
Heather brings experience working with young people in a higher education setting at Plymouth Marjon University as well as first-hand experience with the Multifaith Chaplaincy in Bristol when she was a student herself. She hopes to incorporate a focus on contemplative prayer and the influence of Taizé to support students and staff in exploring a personal faith and an awareness of God's presence.