Bishop Steven's latest deanery visit took place in Bicester & Islip on 7 April - a chance to hear from local church leaders and parishioners and visit some community projects in the area.
The day began with a Eucharist service in St Edburg's Church, Bicester, with area dean the Revd Gareth Miller presiding. Preaching to local clergy and licensed lay ministers, Bishop Steven shared his thoughts on a verse from Genesis - a fitting verse for this stage of the pandemic.
"Where are we to go for inspiration in such a time as this? For me, Genesis 1 is many things. But it is particularly a text on leadership - and particularly leadership in times of chaos."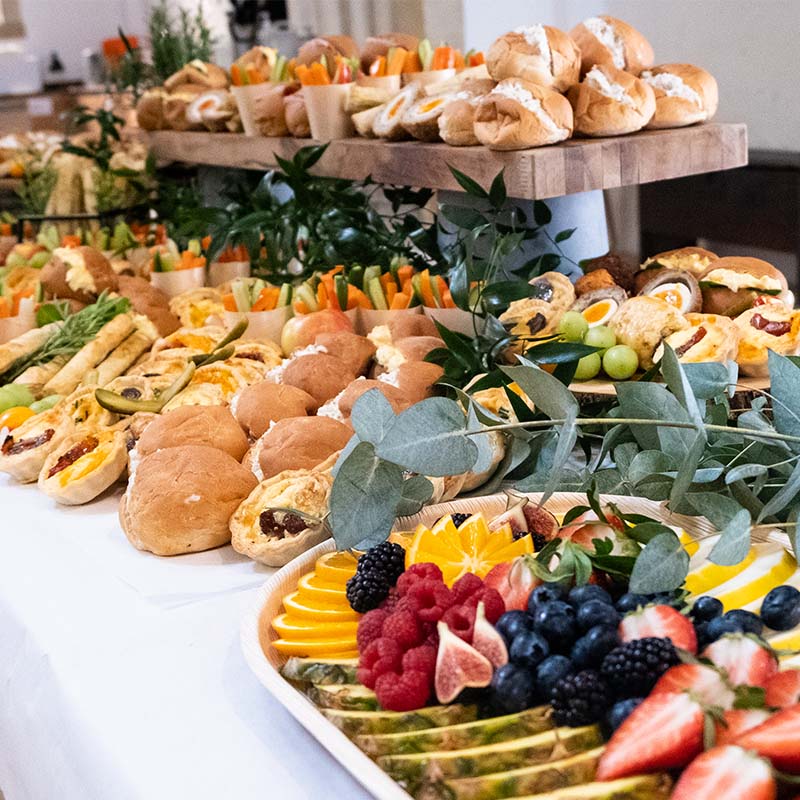 After the service, the group was treated to a buffet lunch from Feast, a local company, and together they shared how they are doing at this time and what the path ahead might hold for each of them.
Many people gave thanks for the creativity shown in the pandemic, with one person commenting on the opportunities lockdown had presented once the 'rabbit in the headlights moment' passed. Online church had allowed people to feed a growing hunger amongst communities for something more, and in one case continues to enable weekly meetings with a partner parish in the Diocese of Vaxjo, Sweden.
The Bishop of Dorchester, the Rt Revd Gavin Collins, asked the group if they could share what gives them hope. Answers included the upcoming Chrism Mass, where clergy are invited to renew their vows together as the body of Christ, overflowing toddler groups and a fresh connection with nature through outdoor church services.
After lunch, Bishop Steven visited Park Farm, a 990-hectare site in Middleton Stoney. The space is split between arable farming, managed woodland and livestock and is a family-run business, looked after by Jane and Peter Brown and their daughters. A diverse business, Park Farm also host holiday cottages through Airbnb, have office spaces to let, and offer a pop-up farm shop each month.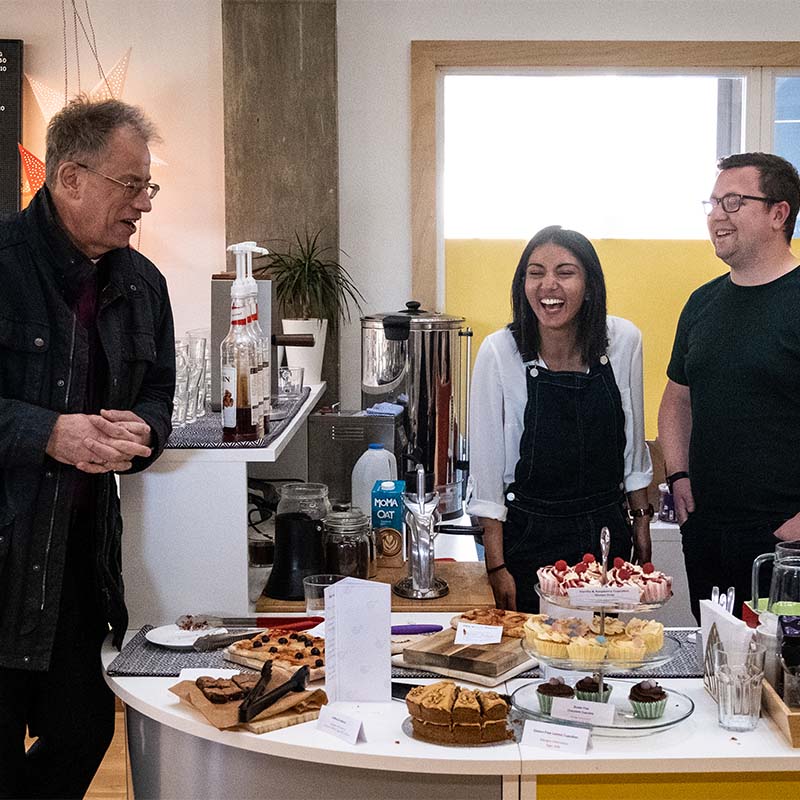 In the afternoon, the bishop travelled to Elmsbrook, a sustainable new build estate that marks the UK's first 'eco-town'. The estate is future-proofed against climate change, and the homes available are all fitted with solar panels, rainwater harvesting systems and a renewable power unit onsite.
The Eco Business Centre forms a community hub in the heart of the estate, offering up a cafe, often used by Hope Church bicester, and eco-friendly co-working and office spaces.
The day was rounded off with dinner with deanery lay leaders, followed by an evening with Bishop Steven at Emmanuel Church. Local PCC members and other parishioners were invited to a share in a short act of worship and question and answer session with the bishop. Bishop Steven's deanery visits continue after Easter.
---
Inspired by Elmsbrook's eco model? Find our top tips for making your church, community group or household more environmentally friendly.