We spoke to the Revd Rob Glenny, Rector of Radley, Sunningwell and Kennington, about being part of the chaplaincy service offered in the diocese.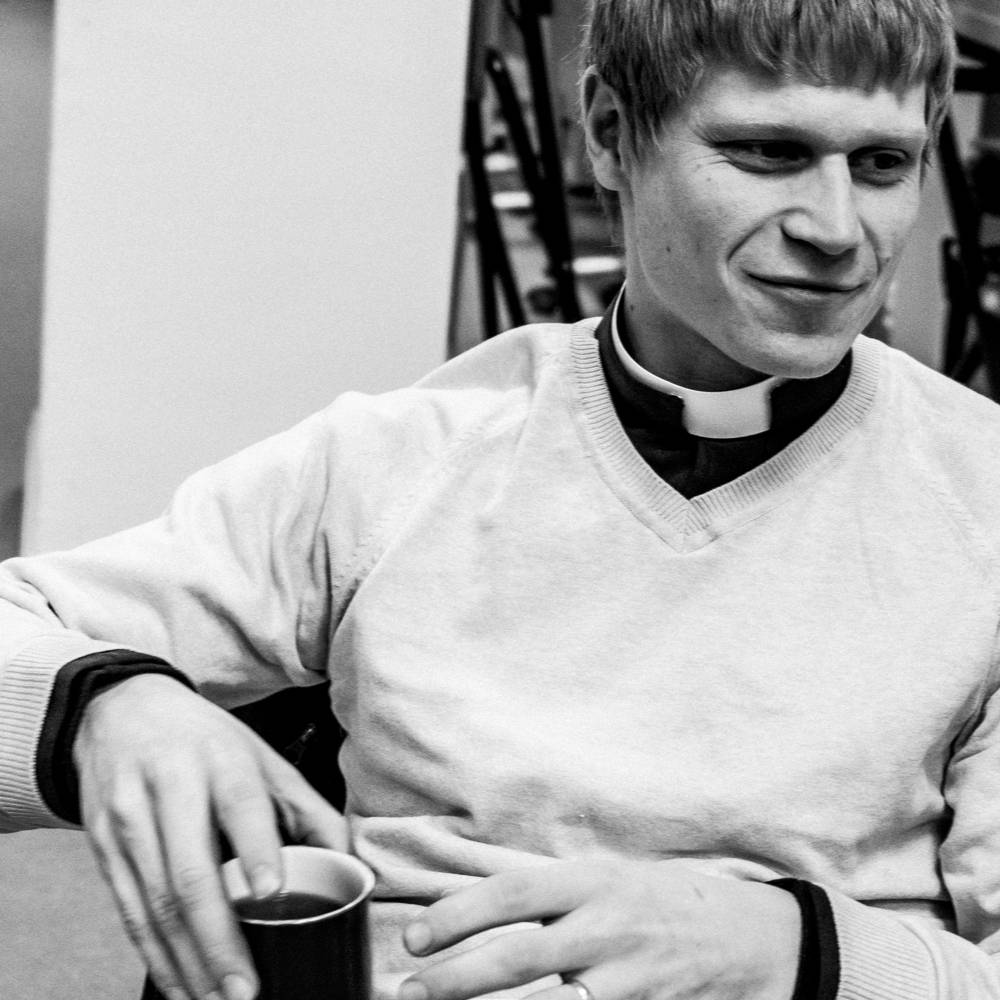 The chaplaincy team was established in 2018 to provide a safe and supportive space for those in the LGBTI+ community, their friends and family, and those wanting to be able to better support the people they know.
"Our role as a team is to provide an opportunity for people who are dealing with any kind of issue relating to LGBTI+ identity to talk about it and a safe space for people to bring their faith into an environment where they can trust the person they are talking to."
"We are a group as a chaplaincy of people who come from different parts of the Church, with different backgrounds and sexualities and hold different positions within the Church. I hope that people feel that someone is taking them seriously and can find a place to expand their imagination and consider parts of what they are dealing with that they might not have considered before."
The chaplaincy team currently works with people over the age of 18 but is exploring how the service can be expanded to include younger people. The chaplains are of a wide range of ages so whether people want to talk to someone at the same or different stage of life to them, they cater for everyone.
A safe space
The church has not always been a safe or welcoming space for people in the LGBTI+ community. One of the aims of the chaplaincy is to create an inclusive church where all feel welcomed and can belong. Rob shares why he wanted to be part of the chaplaincy team and the role of the Church in supporting the community:
"This is a community who have experienced what it means to be rejected, to be ostracised, and in living memory and still in some places in the world to be imprisoned and to lose their lives. The Bible is clear that the Church is a body, with Christ at the head, and with which the various parts cannot say to each other 'I have no need of you'. It is a dismembering of Christ's body not to honour and treat as precious and loved every part of the body."
"The LGBTI+ community are a blessing to the Church...these are people who are renewing us and refreshing us and showing as where we need to repent and do better."
"If you have ever had to sit with a child at the back of the church who is making a lot of noise, it can feel like the church being accepting of that is when nobody looks round and frowns at you. I have always found that in that situation, you need people to actively turn and smile at you if you want to feel that you and your child are still welcome. We need to be proactive in making it clear that we are a place where we want everyone to be fully with themselves and fully with God as they are fully with us. We all need to keep offering ourselves to be friends to people in the LGBTI+ community."
Listen to Rob sharing his experience as a Chaplain:
Speaking to a chaplain
Throughout LGBT+ History month this February, which aims to eliminate prejudice against the LGBTI+ community through awareness raising and education about diversity, we have been hearing from our LGBTI+ chaplains.
The Chaplaincy Service in the Diocese of Oxford offers listening, support and prayerful affirmation for LGBTI+ people, their families and friends. The service aims to provide a safe space and dignity for every person, whether you're exploring your own sexuality and gender and how that interacts with your faith, or you want to better support the LGBTI+ people you know and love.
Get in touch with a chaplain via the Chaplaincy page.